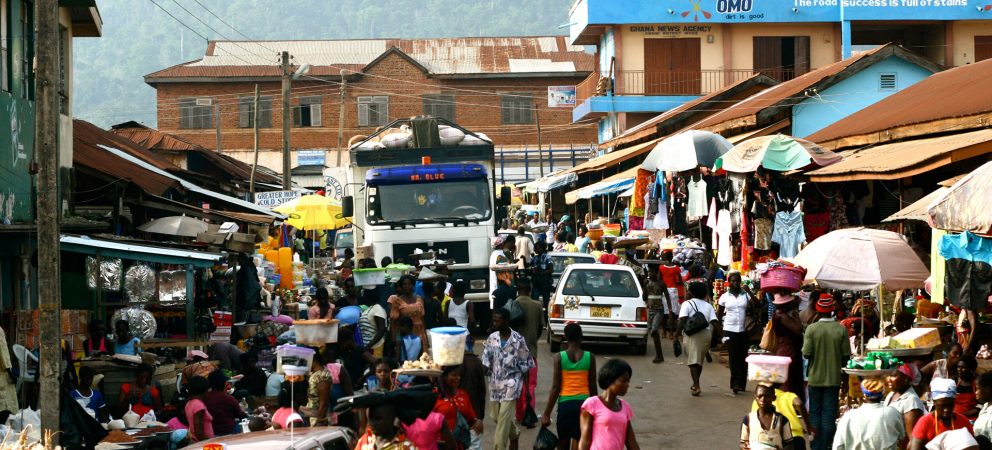 2000

Engineers Without Borders uses emerging technology to improve lives in developing countries

Engineers Without Borders Canada was born.

From a weekly meeting to the world

With humble beginnings and a bi-weekly meeting in George's parents' living room, the dream slowly grew into reality. By the end of the year 2000, the initiative was supported by over 1000 members and a handful of chapters around the country. In 2001, our first volunteer left for a four-month internship in India.

By the end of the year 2000, the initiative was supported by over 1000 members.

Early beginnings

From a scribble on a napkin in a coffee shop, to the blueprint for systemic change around the world. In the year 2000, George Roter and Parker Mitchell dreamt of an organization to harness the untapped potential of innovative and impassioned engineers.

2002

What do communities need?

Bunker Roy on a better approach:

We needed to begin by asking not 'what do we bring?', but instead, 'what do communities need?' It was only through answering this second question that we could begin to understand our role.

Changing focus at our first National Conference

Bunker Roy, founder of the Barefoot Colleges — a voluntary organization working in the fields of education, skill development, health, drinking water, women's empowerment and more — delivered a strong dose of humility at our first ever National Conference in Montreal.

Unlearning our approach meant focusing less on engineering technology, and serving the specific needs of communities.

The importance of 'unlearning'

Engineers Without Borders has always adopted a different approach. In 2002, our organization learned a foundational lesson — by doing the exact opposite: 'unlearning'.

2003

At the end of the day, all we do is work for Dorothy.

We work in the service of something — someone — else. Something greater.'

Parker Mitchell:

'By talking about Dorothy, we don't mean to oversimplify. There are 900 million people in Sub-Saharan Africa, and we aren't working with all of them, and there isn't one person who represents all of them. But we wanted to have a person to remind us of who we are working for. Someone to remind us that EWB doesn't exist to work for our members' interests.

"...we wanted to have a person to remind us of who we are working for."

An important focal point

From that point on, Dorothy became a focal point; our most important stakeholder, an embodiment of our motivations, and a source of ongoing inspiration.

Introducing Dorothy

At the second National Conference, Parker Mitchell introduced 'Dorothy'. An HIV/AIDS worker from Zambia, Dorothy has become a singular distillation of the importance of our work.

2003

You can change the world with your voice. Let me repeat that — you can change the world with your voice.

Question, clarify, explore, improve

Discussion, interrogation and feedback are encouraged to clarify the action and direction of our organization.

A growing culture

These questions prompted introspection; they still echo around our strategies today. Since James' valuable examination, a large part of our work and culture has been to:

Embrace dilemmas.
Encourage debate.
Develop a voice and be vocal.

'What is your vision? What is your action? What is your voice? If you are doing your job right, you will face these questions and you will see them as dilemmas.'

James Orbinski offers a valuable interrogation

James Orbinski — Canadian physician, writer and humanitarian activist — offered a valuable reality check. At our second National Conference, he questioned our organization:

2004

Whether you change or not, we are going to make it happen. We will untie Canada's aid. It's not a matter of if... it's a matter of when.

Untying 'tied aid'

Tied aid required the recipients of Canada's foreign aid to purchase exclusively Canadian goods and services – ultimately benefitting Canadian companies and wasting aid money. Between 2004 and 2008, hundreds of EWB members took part in campaigning efforts. These included initiatives to:

Engage the Minister of International Cooperation to ask about tied aid.
Take to the streets of Montreal for outreach events.
Sign and deliver cards to every MP across Canada.

Campaigning for change

In 2004, we began a four year campaign lobbying the Canadian government to untie Canada's development aid.

2008

Campaigning comes to fruition.

The power of community

As a result of 2008, our ongoing advocacy work leverages the power of many by drawing on the breadth of our Canadian network. Our movement of change advocates lobby the government for better aid reform and transparency, and leadership towards responsible mining in Africa.

Throughout the campaign process, we learned the power of the individual, and even more so, the sheer force of many.

Tasting success

In September 2008, after four years of campaigning, the Canadian government announced that it would completely untie all of Canada's aid by 2012.

2010

The single most prevalent claim advanced by the proponents of a new paradigm is that they can solve the problems that have led the old one to a crisis.

Investing in Africa's future leaders

The Kumvana Fellowship contributes to a network of local innovators in rural African communities, creating a robust pipeline of talent and change potential.

Learn, grow, improve, change

As a result, we changed our pre-departure training programs. We began focusing on how to best work with African partners to build organizational capacity. We began hiring local staff for our overseas teams. The culmination of these initiatives saw the launch of our Kumvana Fellowship program.

Reverberating value

Over the first decade of our work, we've become increasingly aware of the long-lasting impact our volunteers create in their partner organizations.

2012

Solutions don't emerge immediately or without iteration. And some may fail entirely, but those that gain traction have the potential to 'change the game' in systems that can affect millions.

Experimenting, evolving, and creating impact

We commit to experiment and prove what works, to shift incentives and power dynamics, and to transform the way people and organizations behave. In doing so, we can ensure the change we create is meaningful and lasting — systemic innovation for systemic impact.

Venturing forth

Within EWB's Ventures and Incubator model, we focus on innovations that impact systems — economic, political, social and cultural.

Working on systems, not symptoms

We recognised that many of the barriers to development occur higher up in the system: they're happening with donor funding requirements, with international trade policies, with rich countries' aid restrictions and broken commitments.

With the creation of our 2020 vision, the scope of EWB has expanded to include systems change.