Time to Lead, Canada!
WHAT YOUNG CANADIANS WANT
Young Canadians have spoken. It's time for Canada to lead on international development issues like climate change, poverty and gender inequality.
BY THE NUMBERS
EWB surveyed 522 young Canadians in January 2017 and the results were resounding. What we heard from them was an overwhelming amount of support for the government to do more. A lot more.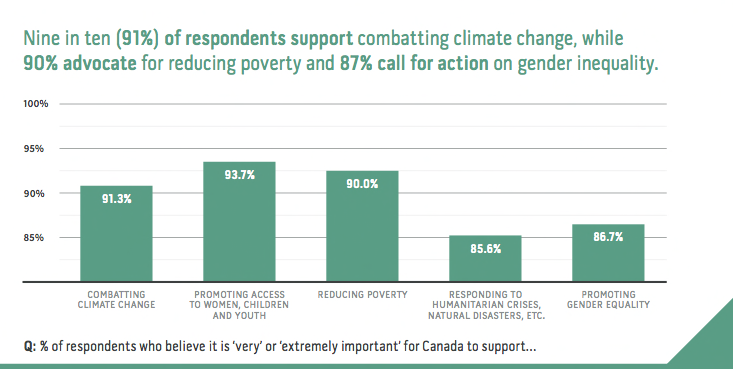 WHY THIS MATTERS
International cooperation is being challenged by recent populist sentiment in the United States and Europe. Young Canadians are looking to Prime Minister Justin Trudeau to uphold their values and champion the sustainable development issues they are passionate about.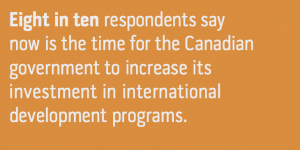 While young Canadians want to see action on global development, they don't believe Canada has been very successful. And they want to see the federal government to respond to their views.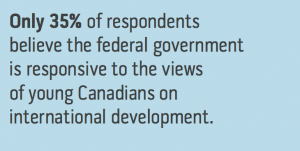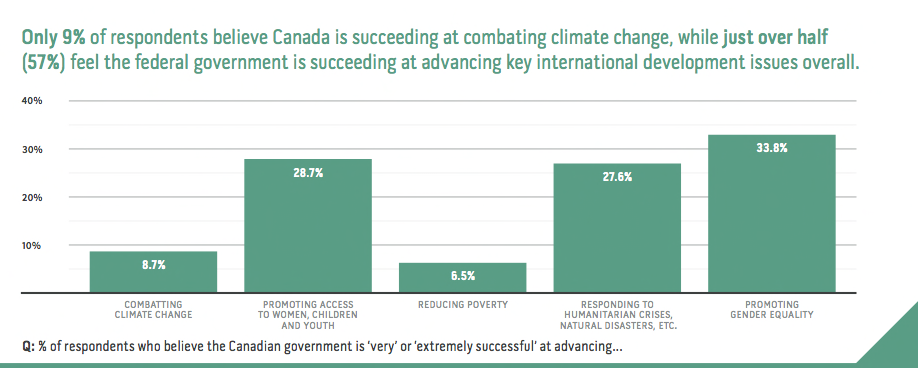 EWB'S POLICY ASK
Canada has taken some concrete steps such as the Global Fund Replenishment and the recent commitment announced by International Development Minister, Marie-Claude Bibeau, for women's health and rights. But the most pressing need is for Canada to boost the level of predictable annual funding to the International Assistance Envelope in our federal budget.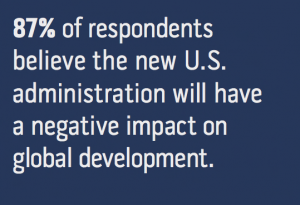 We are asking Canada to increase the International Assistance Envelope (IAE) by 10% annually through 2019-2020. We're also asking for a commitment to a publicly available timetable to double the IAE by 2023 with the intention of reaching the UN target of 0.7% of GNI before 2030.
WHAT YOU CAN DO
The opportunity for leadership is NOW. This is the time for Canada to demonstrate strong leadership in international development. There is overwhelming support from young Canadians for further investment in global development.
Tweet this or your own message of support to the Prime Minister and ask him to take action:
.@JustinTrudeau: represent my Canadian values and be my leader on #globalgoals #IDW2017 @EWB
And join the conversation in one of our upcoming Twitter Q&As on Feb 8, 9 & 10 with #AskEWB.