2017 EWB Community Awards, Part 3!
January is a time for celebrating all that we have accomplished together during 2016 and all that we can accomplish this upcoming year. This brings us to the Community Awards – announced during the gala at xChange 2017, we recognized the work that individuals and groups have done that displayed characteristics of our organization's key values.
To meet the winners of this year's other Community Awards, see part 1 and part 2 on our blog.
Invest in Others
I imagine everyone reading this has been invested in by someone in EWB – that's the EWB way. Helping team mates to see the global perspective of our work is important. Mentoring and supporting the growth of others is one of the biggest strengths of our members!
"I'm nominating Nic because he continues to show exemplary leadership within the Calgary Pro Chapter as well as among all Pro Chapters. He's a leader in the most complete sense of the word: he makes sure that his teams have the support they need, he sets timelines and respects them, he's a great communicator, and he's not afraid to back bold ideas. He's all around great human and he deserves to be recognized!" – Sara Baptiste-Brown, Pivot Profile Director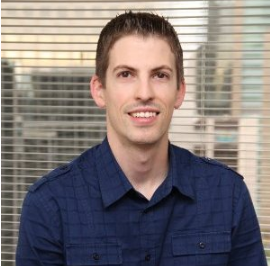 Nicolas Choquette-Levy
Calgary Professional Network President
Favourite Treat: Twix FTW!
"I currently serve as President for the Calgary City Chapter. It has been a great opportunity to work with so many talented, motivated people from diverse backgrounds – often, I feel my job is simply to not get in the way of the energy coming from our chapter this year! But I have very much enjoyed supporting several volunteers take on leadership roles in our chapter, from communications to our Basic Income Pilot to our Kumvana Visit, and help them achieve their vision.
"One highlight from 2016 was a chapter-wide retreat we organized in the fall. I worked with 12 of our other chapter leaders to help plan sessions on chapter strategy, finance and fundraising, communications, social engagement, and our various ventures. Each leader (and some other volunteers) helped run at least one of these sessions. It was incredibly exciting to see the ownership that everyone – from former presidents to brand new volunteers – invested in the future of our chapter. I think that helped set us up for what has been a really exciting year, and has helped sustain a high level of cohesiveness and energy from our chapter volunteers." – Nicolas
Strive for Humility
Humility has been important at all points in EWB's work. As a community we have adapted our approach and focused on remaining open to different directions we might take. As we have embarked into the realm of systems change, exploring these different areas, we've managed to do so in a thoughtful and humble way.
"EWB's Navigation Circle Team has been leading an incredibly challenging process to help EWB explore new Impact Areas, and identify a clear process for decision making around Impact Areas and priorities for the organisation. They have been engaged in this process for almost a year, and have continued to bring humility, patience, and adaptability to it. Each member has committed countless hours, and is consistently behind the scenes pushing forward this important piece of work. That is why it is great to be able to publicly celebrate and thank the members of the Navigation Circle Team: Brett Crowley, Anita Lazurko, Mike Gamble, Jacqui Boyer, Yasir Ali, Courtney Robinson, Annelies Tjebbes and Evan Johnson. Thank you also to the contributions of other key allies including: Miriam Hird-Younger,  Annatu Abdulai, and Catherine Leblanc. " – Annelies Tjebbes, Community Impact Director
Navigation Circle
The Navigation Circle is a governance structure that enables the EWB community to play an active role in addressing strategic organizational questions and decisions. Navigation Circles also explore opportunities for EWB to further its impact.
The Navigation Circle consists of:
A committee that acts as a secretariat and contact point with the Board, National Office, and external bodies;

Chapter members who are involved in advancing EWB's organizational work; and

Community champions who offer diverse perspectives to guide conversations and shape outcomes.
The high-level question the Navigation Circle is working on for 2016/2017 is: What impact areas might the EWB community  (chapters, alumni, fellows, etc.) take on, accelerate, and/or intensify to to create systems change with global and local relevance?
Chapter of the Year
To showcase excellence as one of the chapters in EWB, a chapter must be so many things. You must showcase the values we as EWB are so proud of. You need not only a dedicated core of leadership, but also a broader group of volunteers who commit courageously to the work of the chapter. A chapter must not only value the work that they are doing, but showcase and support the work of other chapters, our National Office, and ventures.
We asked presidents at the end of 2016 if there were any chapters they would like to see recognized for their leadership within the community. To quote a president from a different chapter, one outstanding chapter has "done a great job of sharing resources, leaning on the community for support, and being very responsive to other chapters when they ask for help." Speaking with members of this chapter, particularly their president, I know that the goal of delivering with excellence is balanced with the goal of not burning out chapter members in all of this chapter's operations. All around, they serve their members and this entire community with respect, passion and the fire we need to make real change.
We're excited to announce that the Engineers Without Borders Chapter of the Year is McGill University!