Venture report: The role of reporting in improving the economic impacts of mining
At the Mining Shared Value venture of Engineers Without Borders (EWB) Canada, we are working to improve the development impacts of mineral extraction in host countries by increasing the amount of goods and services purchased by mining companies.   
In the countries that host mining, local procurement offers significant opportunities for economic development and industrialisation. Being usually the largest single expenditure during mining activity, procurement spending has the potential to be the most effective lever for social and economic development. If one observes the countries that have the most development to show for their past and current mining activity – Canada, Australia, and Chile for example – their success has largely been based on strong linkages between the sector and the rest of the economy.
To determine the potential for increasing local procurement in communities and countries that host mineral extraction though, it is necessary to have data and practical information available for a mine site and its stakeholders to use in collaboration.
Currently, most mining companies provide a multitude of information in reporting to their stakeholders on everything from environmental impacts to tax payments. However, when it comes to local procurement, the level of detail provided in most existing reporting by the mining industry is not yet at the level necessary to help mining companies better manage their impacts, nor does it provide sufficient information for host country suppliers, governments, and other stakeholders to optimize economic benefits.
Due to this, the Mining Shared Value (MSV) venture of EWB in partnership with the Deutsche Gesellschaft für Internationale Zusammenarbeit (GIZ) GmbH is excited to release the Mining Local Procurement Reporting Mechanism (LPRM), which is a set of disclosures on local procurement that are to be reported by organisations who report on mine sites.
The Mining LPRM addresses the gaps in current reporting frameworks and sustainability systems in use by the global mining industry, and helps standardise the way the sector and host countries talk about these issues. It facilitates comprehensive reporting on local procurement spending at the site level, as well as practical details on mining company procurement processes and programmes that support better informed stakeholders.
With the information created when mine sites provide information in accordance with the LRPM, host country suppliers, governments, skills training institutions, and other stakeholders can better make decisions in their attempts to supply mine sites. For example, when mine sites provide information on the relative amounts of spending that go to different categories of goods and services (construction and transportation for example), it can allow their present and potential suppliers to better plan and invest based on where opportunities exist.
The Mining LPRM is part of a multitude of efforts being made to improve natural resource governance. It builds on the increasing transparency in revenue payments to governments epitomized by the passage of the Canadian Extractive Sector Transparency Measures Act (ESTMA) – a law that EWB was thrilled to help support as part of the Publish What You Pay Canada coalition. Through efforts like these, as well as the Extractive Industries Transparency Initiative (EITI), we are gradually increasing the level of information available to all stakeholders to enable better decisions in natural resource governance.
Importantly, mining companies themselves also have much to gain from increasing their reporting on local procurement in line with the disclosures of the Mining LPRM. Better reporting means better measurement and management, and better management means better relationships with host country communities and government. In addition, buying more locally means lower prices for particular goods and services, and reduced shipping distances can result in further lowering procurement costs.
Thus, it is hoped that the mining industry and host countries that choose to host mineral extraction will use the Mining LPRM to work together to ultimately increase economic development and create shared value. We look forward to working with all parts of the global mining system to move this initiative forward to help improve the management of mineral resources.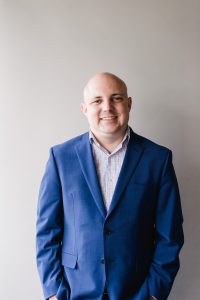 Jeff Geipel
Venture Leader, Mining Shared Value
Engineers Without Borders Canada
jeffgeipel@ewb.ca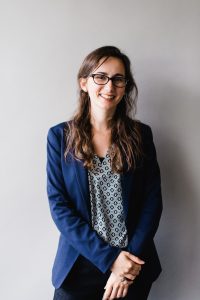 Emily Nickerson
Program Manager, Mining Shared Value
Engineers Without Borders Canada
emilynickerson@ewb.ca