Shout out to the astounding president retreat attendees!
Last weekend there was something in the air; presidents and executives spoke with such passion and encouragement of each other, you could see the community coming together. People talked about their successes but also their failures and how they have grown from them. The message many people walked away from Presidents' Retreat with was that they are not in this alone. EWB as an organization celebrates successes together and equally important, handles failures together.
We had 42 presidents and executive members from 40 chapters across Canada come together in Toronto for a weekend of learning, growing and fun. These leaders will bring back their lessons to our massive youth network of over 1,600 leaders. The chapters represent not only our mission and tangible work, but also our culture, the laughs, friendships, and the people that make EWB unique. This weekend they unquestionably showed up!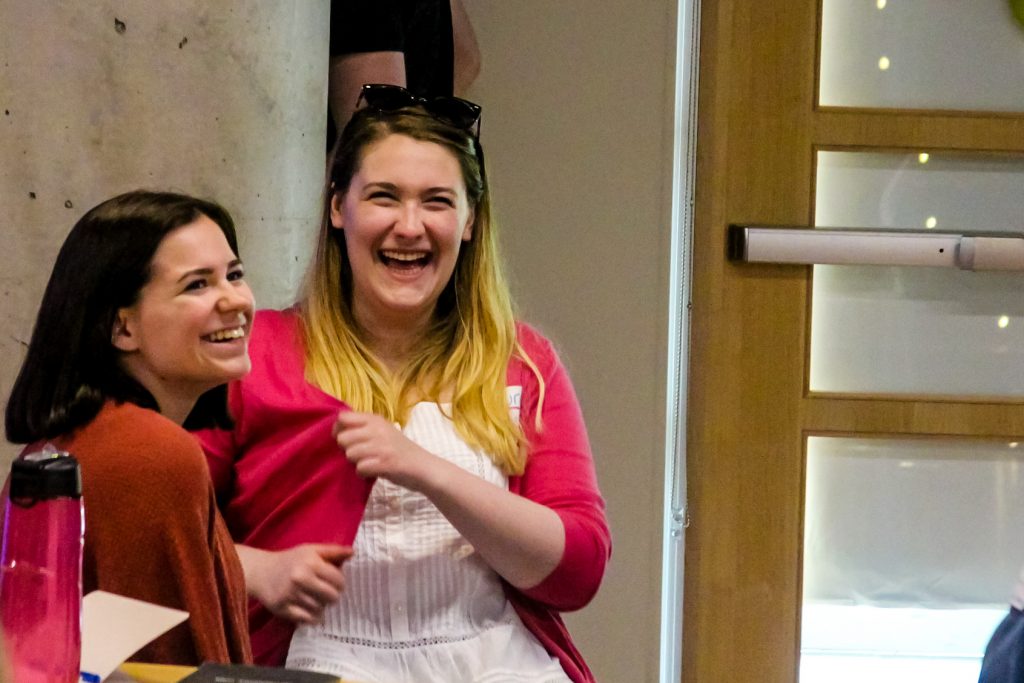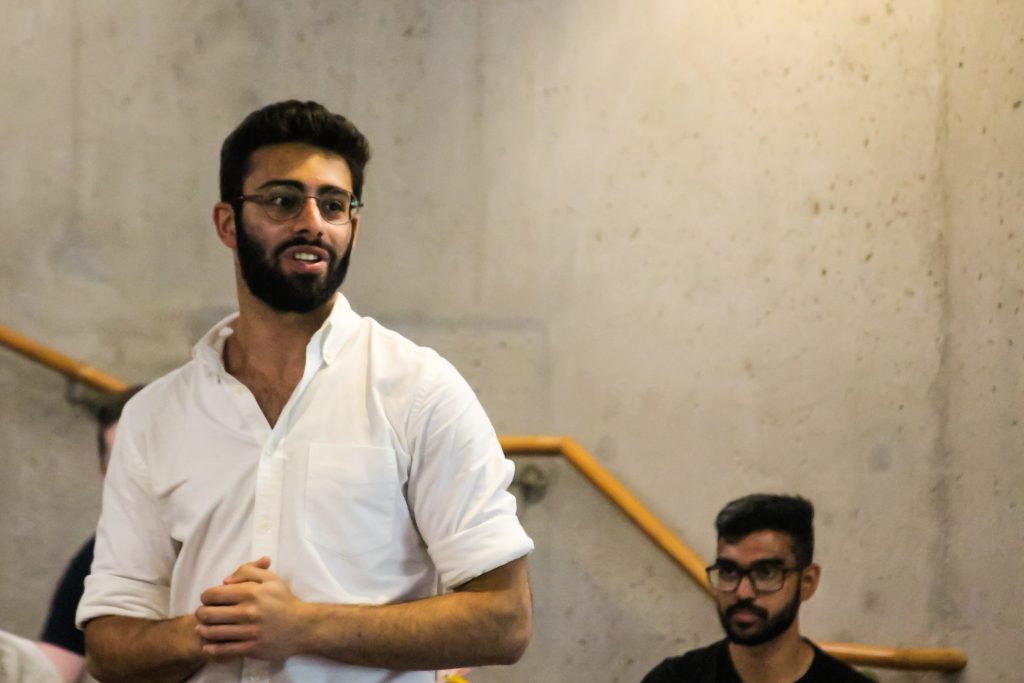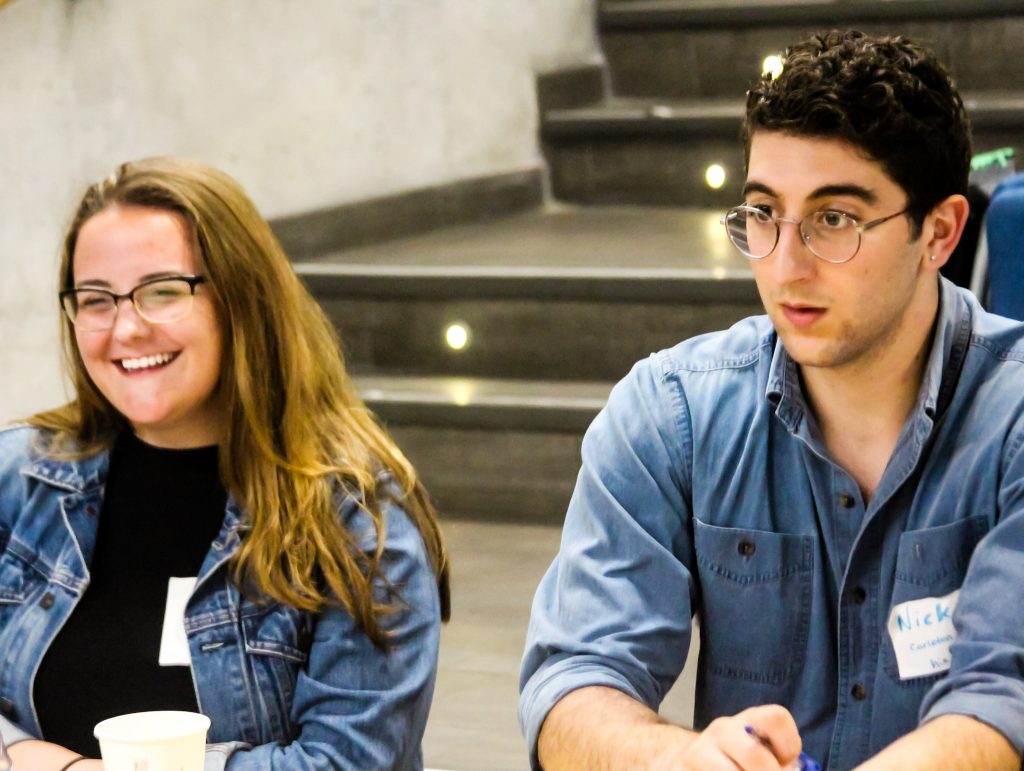 The weekend also had a lot of learning points coming out of it with workshops based on our community strategy, storytelling, leadership building and more. Along with our organization alignment, we also prepared presidents for their EWB journey this year!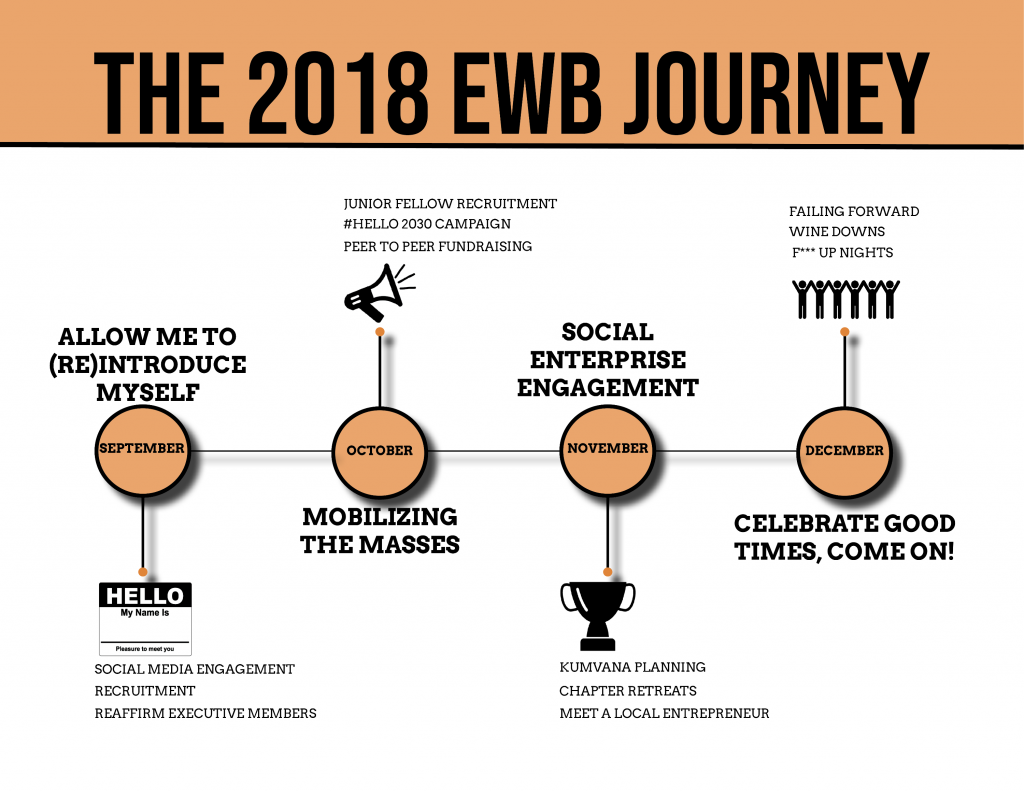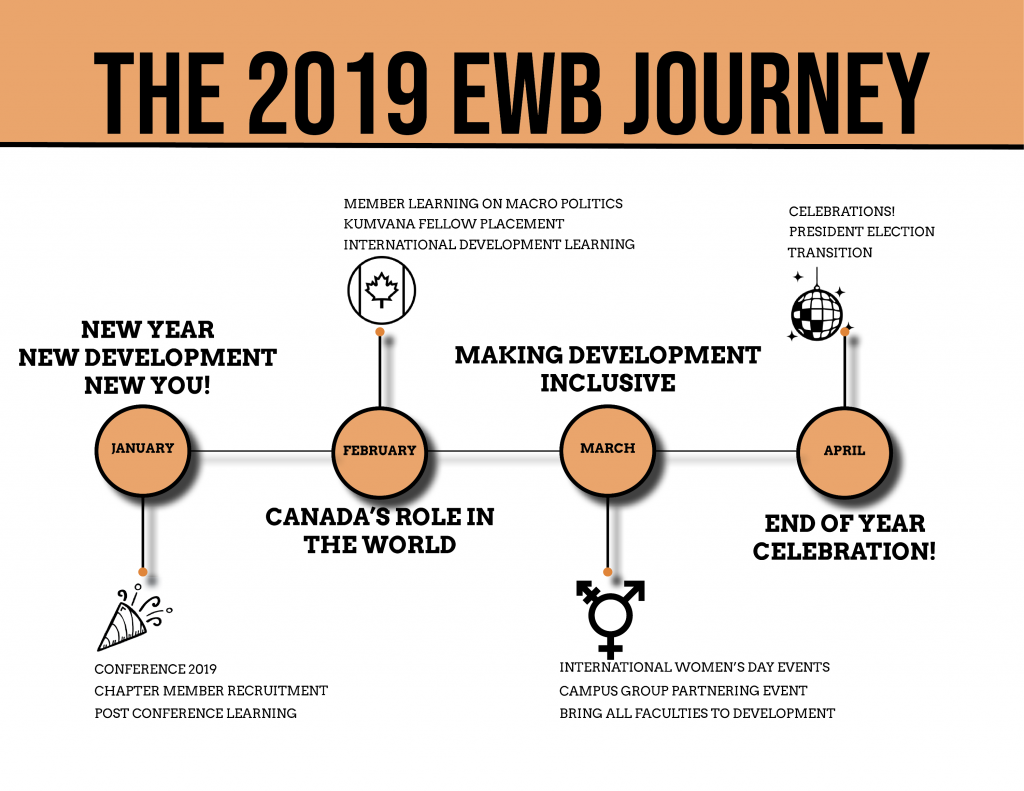 ---
Thank you again to all of the amazing individuals who attended presidents' retreat, you really made the weekend what it was and we are looking forward to the year ahead!
---
Lastly, here are some action items to continue to support our community engagement!
Chip in $10 to help support us support our amazing network, every dollar counts!
Join our newsletter, regional retreats are next on the agenda coming up in the next few months, so stay tuned to see our continued work throughout the summer!
Read up on testimonials from past, present and exiting presidents, and get a better sense of their role!

Share this post, let people know what we are all about!
We'd also like to thank Global Affairs for their continuous support of our chapter community as well, they see the same potential we do in these young leaders and it's truly appreciated.