#NEM2017 Stories: Haven Moses, Baird & Associates
EWB is celebrating National Engineering Month all this week with stories from our community of awesome engineers! Technology is changing at a lightening speed and we need a mix of diverse, creative, curious, and rigorous thinkers to make sure we are innovative, stay ahead, and serve the world. 'There's a Place For You' is this year's theme for NEM and we hope you'll be inspired by these stories to pursue your own exciting path in the field of engineering and technology.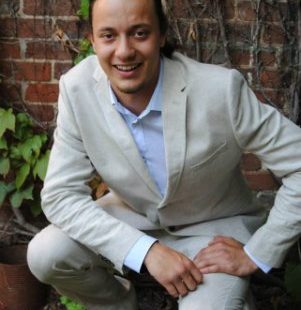 ABOUT ME
My name is Haven Moses, I'm a 24-year-old male with Indigenous, Belgian and Dutch heritage. I hail from a small town in Southwestern Ontario where I lived until I finished high school. After graduation, I did a high school 'victory lap' before attending Queen's University in Kingston. I graduated in 2015, receiving my Bachelor of Science in Civil Engineering. For the year following my graduation from the university, I worked for Queen's as a research assistant helping conduct experiments on a wide range of civil engineering research projects. I also worked for the university as an educational assistant for Aboriginal Access to Engineering, a program run by the Civil Engineering Department that focuses on using a cultural background approach to educating indigenous youth about engineering. I currently work in Oakville for an engineering firm called Baird and Associates. We are a consulting firm that specializes in providing professional services for coastal engineering projects. Along with my regular engineering duties, I also serve as the Indigenous Liaison between the company and any current or future Indigenous clients.
A DIVERSE TEAM IS A STRONG TEAM
I am passionate about diversity and inclusion in engineering because I feel it strengthens the scientific community, allowing it to better assist in the forward progression of society. People come from different backgrounds and have varying experiences that attribute to their way of thinking. When solving complex engineering problems, it is a great benefit to be working with a team that can view a problem from different perspectives and think outside the box.  Working together in a diverse group of people provides an opportunity to combine these different ways of thinking and apply them to the problem at hand, often making it simpler and easier to tackle. At Baird, our diverse team has allowed us to expand to obtain work across the globe and be a part of some very interesting projects.
LET THE STUDENTS CHOOSE
To promote the growth of diversity in engineering, I feel the education system needs to continue to become more flexible within school systems to allow varying thinking styles to flourish. Although I have witnessed a big change over the last ten years in terms of available resources and teaching styles present within Ontario schools, I think further change is needed. Mandatory classes are often a necessary part of educational institutions; however, I feel students should have more freedom of choice at a younger age when it comes to the subject matter they are taught. I am much more apt to absorb and retain information when it has to do with something I am interested in. Providing students with choice at a younger age allows them to explore subjects and encourages them pursue education on their own.
Visit nemontario.ca for more info and find an event near you all this month! Join the conversation using #NEM2017.