xChange 2017, Engineers Without Borders' national conference, lands in Edmonton
"We aim to empower our participants to challenge poverty head-on and catalyze systemic change for the world we want to see."
Today marks the launch of xChange 2017, EWB's national annual conference. As co-Chairs of this year's conference, we're thrilled to welcome our delegates to Edmonton, and are also excited to share stories, lessons, and inspiration out to all of you who can't join us in person this year.
xChange is an annual affirmation of the importance of EWB's community and culture. We bring hundreds of leaders together from EWB chapters and partners across Canada, and curate powerful learning and skill-sharing sessions to build the capacity of our community, while focusing our collective intention on EWB's aim of eliminating global poverty and inequality.
The theme of xChange 2017 is Equality in Action, and we aim to empower our participants to not merely acknowledge poverty, but to challenge it head-on and catalyze systemic change for the world we want to see.
Your Host City: Edmonton
And for the first time in EWB's history, the national conference is being held in Edmonton, Alberta. We couldn't be more eager to welcome you to the city! We strongly believe that Edmonton is at a time and place that can stimulate unique ideas and perspectives in the organization. We are a vibrant and young city, with a rising social enterprise sector. Within the past year, Edmonton has become a unique political landscape, with constituencies represented by all three main federal political parties, an NDP provincial government for the first time in Alberta's history, and a young mayor heading committees to encourage cycling infrastructure and ending poverty in the city.
We're very excited to get this conversation started—and so is the entire xChange 2017 team. We're looking forward to some conference highlights: Leadership Day, inspiring keynotes by our wonderful speakers Danika Littlechild, Chad Park, and Mike Quinn, the EWB AGM and Café as well as all of the sessions.
We're also looking forward to the magic of the conference: those side conversations, new connections and partnerships that change minds and change lives. Let's make the next few days unforgettable.
Jeff Ku and Ryan Voon
xChange 2017 Co-Chairs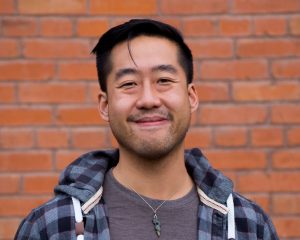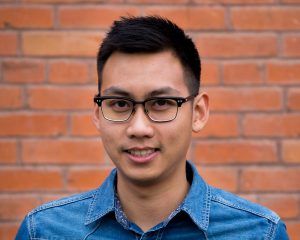 P.S. We're thrilled that our blog marks an important milestone for EWB – it's the first blog on our brand new website! You can stay updated on all conference happenings by reading daily blogs right here, and follow us on Twitter @ewb and on Facebook for up-to-the-minute updates!
xChange 2017 By the Numbers
4 days (96 hours!)

500 delegates

350 volunteer hours of tasks on-site

12 Sponsors – Suncor, UofT, UofA, EPCOR, McConnell Foundation, City of Edmonton, Carleton, Dillon Consulting, 3M, Aeroplan, Bullfrog

50:50 ratio of male-to-female delegates

60% attending first conference, 10% have been to four or more

12% who not associated with EWB

10 Kumvana Fellows from across Africa