Drumroll Please: Meet Our Panelists!
We're hosting a private film screening and panel discussion, and can't wait to introduce our speakers!
Join us on
Thursday, February 9, 2023 from 6:00pm – 9:00pm EST
for a FREE, virtual film screening of the documentary "How (not) to Build a School in Haiti". Created by filmmaker Jack Newell, the film showcases the human collision of development, history and colonialism when a seemingly simple aid project spirals out of control in Haiti, forcing a reckoning on privilege and power.
Following the film, we'll be hosting a curated panel discussion with the following leaders in development, aid and human rights. Introducing….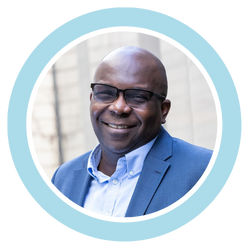 Dr. Bonny Ibhawoh is Professor and Senator William McMaster Chair in Global Human Rights at McMaster University, Canada. He is also the Vice-Provost (International Affairs) at the University and an Independent Expert of the United Nations Expert Mechanism on the Right to Development in the UN Human Rights Office in Geneva. With over 30 years of experience as human rights educator, policymaker and practitioner, he has taught in Universities in Africa, Europe, the United States and Canada.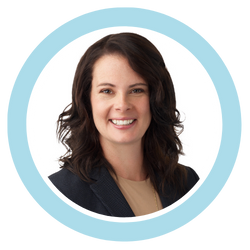 Beth Borody is Vice President, Sustainability at New Gold Inc., and Founder of Femina Collective. Beth approaches ESG with a holistic lens, and is passionate about feminism, Indigenous Rights and Climate Crisis action. Growing up and working extensively in Africa has allowed Beth to bring a uniquely global perspective to her work. She believes strongly in creating and implementing positive changes involving sustainability, in both an environmental and social context.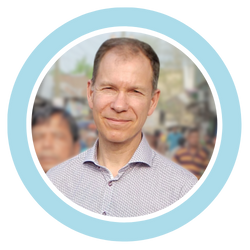 Brian Harrigan is the CEO at Engineers Without Borders Canada. Brian has over 25 years of professional experience spanning the not-for-profit and private sectors. He has founded and led his own organizations, and held CEO and executive level positions with organizations such as Cuso International, Nutrition International, and Deloitte. Hailing from Quebec, Brian is bilingual and fluent in both French and English. He has worked in over 30 countries around the world, including several in Africa.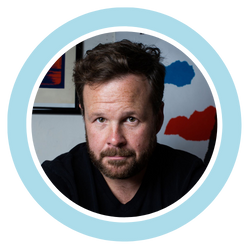 Jack C. Newell is a writer, director, producer, actor, and public artist, and created 'How (not) to Build a School in Haiti'. His feature film credits span genres from comedies to documentaries, and have been featured at the Austin Film Festival, Sidewalk Film Festival, Bend Film Festival, Chicago International Film Festival, Newport Beach Film Festival, Theatrically and on Netflix, Amazon, Hulu, and IMDbTV.
Want to hear more from our panelists? Register here. We can't wait for you to join us!