Carla Aziz: Getting creative for social impact
We are sharing stories of impact thanks to generous individuals who have donated their Aeroplan Miles to EWB to inspire you to do the same, from September 17-23. Your donated miles enable EWB to send 40 volunteer fellows to partner initiatives in Ghana, Côte d'Ivoire, Kenya and Uganda, to lend their skills to scale social innovations and gain leadership and professional training in emerging economies across sub-Saharan Africa.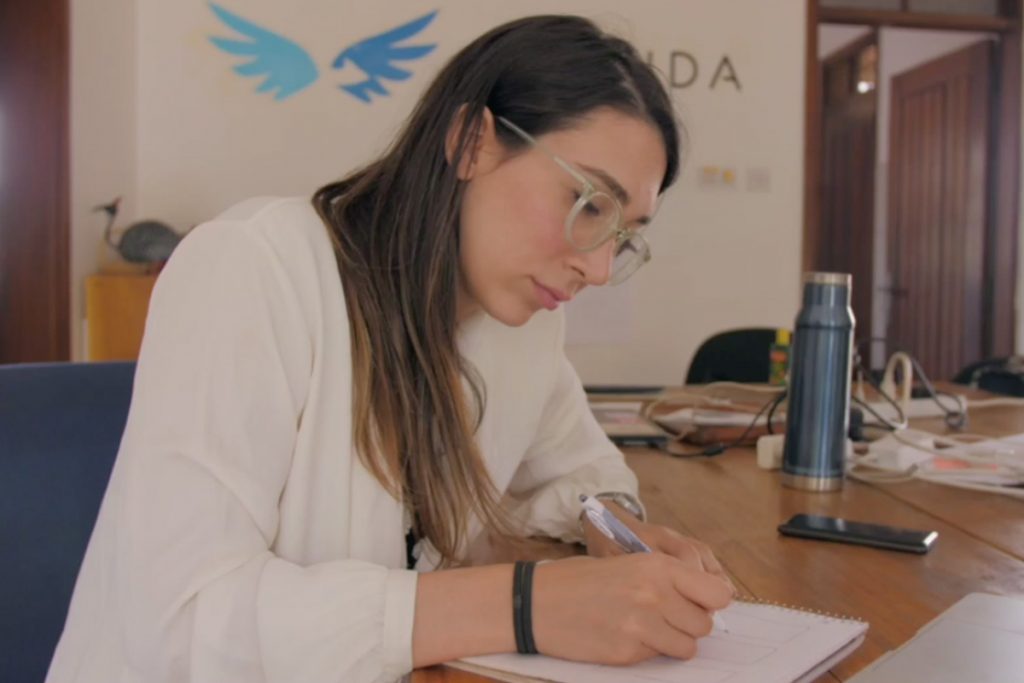 Carla is a creative professional. Her interest and curiosity in design and how it affects how people make choices has always led her to pursue opportunities where she can flex her creative muscles. For the past few years, Carla hopped back and forth from advertising to supporting startups. Between her various roles, Carla started working with her design professor on accessibility and inclusion projects. She quickly grew connected to these socially-minded activities. Realizing it was more of the work she wanted to pursue, she had a quick discussion with her professor, which, to no surprise, led her to consider the EWB Fellowship Program.
I took a gamble and applied. I haven't looked back.
"I hadn't heard of EWB at the time, and was surprised to see them recruiting for so many non-Engineering roles – a pleasant surprise!"
When applying for EWB's 12-month fellowship program, Carla considered all the emerging innovations within the EWB ventures portfolio, but was taken by one in particular.
"I read up on Numida, and their mission to make credit accessible for small businesses in Uganda really resonated with me. I knew I wanted to help, so I took a gamble and applied. I haven't looked back."
Carla joined Numida Technologies as UX/UI designer. She's at the tail-end of her first year and says the most rewarding part of her job is visiting product users and hearing their feedback.
"My job, in essence, is to listen to our users, understand their needs and build something that is going to help them. It's a great feeling to be able to create something that reflects their needs."
Numida's head office is located Kampala, Uganda – roughly 7,400 miles from Carla's hometown, London, Ontario.
Carla's fellowship travel was made possible by donated Aeroplan Miles. From September 17-23, Aeroplan is matching all miles donated to EWB, up to 500,000.
With your donation of Aeroplan Miles, EWB can send more purpose-driven, passionate learners like Carla for deeply immersive experiences to emerging markets to support social enterprises like Numida and return with greater knowledge and understanding of market-based solutions to poverty.   
Donate your miles at double the impact
TLDR; This one-minute video will show you how your Aeroplan Miles lead to social impact.