Engineers Without Borders is excited to announce our Global xChange 2020 conference happening in Toronto as part of our 20th anniversary.  It will be taking place at Victoria University, the oldest college at the University of Toronto from February 18-19, 2020.

GLOBAL xCHANGE 2020
EWB will bring together a broad spectrum of stakeholders from the social innovation ecosystem to share ideas, connect, collaborate and learn. Entrepreneurs based in Africa and Canada along with Canadian Chapter members , EWB Fellows, thought leaders, impact investors, philanthropists, and future change makers will all be on-hand as we celebrate the past and look thoughtfully towards the future. Venture leaders will have the opportunity to share their experiences in building impactful social ventures, and industry experts will challenge us all from their deep pools of knowledge. During the conference we will explore the opportunities of incorporating a gender-lens in early-stage social ventures, examine what this looks like in emerging markets and highlight innovations with an intentional gender strategy.
EVENT KEYNOTES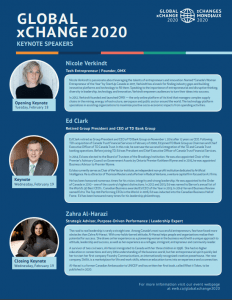 SCHEDULE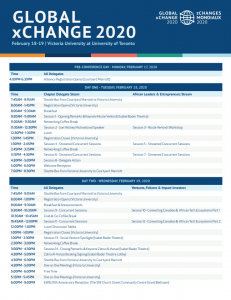 REGISTRATION
Your registration also includes 2 breakfasts, 2 lunches, 4 breaks, the Welcome Reception and the Engineers Without Borders 20th Anniversary Closing Reception.
Engineers Without Borders strives to achieve our organizational values:
Strive for Humility;
Invest in People;
Courageously Commit;
Ask Tough Questions;
Dream Big & Work Hard;
Address Root Causes for Impact.
Registration will be open in December 2019 through an electronic invitation process and spaces are limited.
Engineers Without Borders (EWB) is an organization committed to creating a safe, inclusive and encouraging environment both on and offline (non-physical spaces). EWB values dignity, respect and equality for all individuals and strives to foster an atmosphere of healthy attitudes and behaviours towards sexuality, sex and gender roles. EWB is committed to maintaining a community free from all forms of sex discrimination, including sexual misconduct, violence and bullying. EWB will take prompt and effective steps to end the sexual misconduct, eliminate the hostile environment prevent recurrence and, as appropriate, remedy its effects. Finally, if you have been involved in or are aware of an incident involving harassment of any kind and are concerned about the presence of a specific individual at the conference, we encourage you to reach out to our conference staff person or email concerns@ewb.ca.
By registering, you agree to abide by all policies of Engineers Without Borders Canada and any outcomes that may arise as a result of violating these.
When you attend this event, you will enter areas where photography, audio, and video recording may occur. By entering the event premises, you consent to such recording media and its release, publication, exhibition or reproduction.
Registration fees are non-refundable once confirmed, but can be transferred to another delegate (in the same registration bracket) no later than January 31, 2020.
HOST HOTEL
Courtyard by Marriott Downtown Toronto
475 Yonge Street, Toronto, ON M4Y 1X7
CAD$159.00 plus applicable taxes (single to quad occupancy)
Reservation Code: EWB Global xChange 2020
1-800-321-2211 | (416)-924-0611 | Reserve Now – Last Day to Book: Friday, February 7, 2020
EWB has negotiated a special discounted rate for Global xChange 2020 at the Courtyard by Marriot which will be the central networking hub for all of our delegates outside of conference activities. The room rate is the same for single, double, triple or quad occupancy.
All reservations must be accompanied by a first night room deposit or guaranteed with a major credit card. Room rates are applicable from Monday, February 17-Thursday, February 20, 2020. To receive this rate, reservations must be made no later than Friday, January 17, 2020.
Check-In is 4:00pm
Check-Out is 12:00pm (luggage storage available at the hotel for CAD$2.00 per bag)
Valet parking is available for CAD$45.00 per day
Complimentary high speed wireless internet available in all guest rooms
Wheelchair accessible rooms are available upon request
Complimentary self-service laundry onsite
This unionized hotel has received the Hotel Association of Canada's 4 Green Key Eco-Rating
EWB provided shuttle buses twice daily to and from the host hotel and conference venue (only available for those delegates registered in the host hotel)
TRAVEL
AIRPORTS
The largest airport serving Toronto is Pearson International Airport (YYZ) which is located outside of the city in Mississauga and is served by all major carriers.  Billy Bishop Toronto City Airport (YTZ), located on the Toronto Islands (downtown) is a regional airport with regular service to select destinations in Canada and the United States.
VIA RAIL
Connecting people from city to city and coast to coast, VIA Rail is an efficient and green way to travel and serves over 400 communities from across the country.  Great travel discounts are available if tickets are booked a minimum of one week in advance.
UP EXPRESS
The UP Express pulls directly into and out of Toronto Pearson International Airport, Canada's largest and busiest airport.  It is located in Terminal 1, directly adjacent to the Link Train service linking Terminals 1 and 3. It makes stops en route downtown to Union Station in Toronto.
The Pearson Station service counter is in the International Arrivals hall of Terminal 1. Tickets can be bought in advance online, at GO stations and also purchased using PRESTO.
GO TRAIN / GO BUS
GO Transit is a network of train and bus lines that keep people moving around the Greater Toronto and Hamilton Area.
TAXI / RIDE SHARING
Toronto has a large number of taxis and ride sharing apps.  The estimated one way flat rate from the Toronto International Airport to downtown is CAD$65.00.
DOWNTOWN BUS STATION
The Toronto Coach Terminal is located at 610 Bay St Toronto, ON M5G 1M5 and is 1 kilometre walk southwest to the host hotel. Operators include Greyhound, Coach Canada, Ontario Northland and Megabus.
TTC
The Toronto Transit Commission (TTC) is a network of streetcars, buses and subways that connects Toronto through linked regional public transit.  Our host hotel is located a 2 minute walk south on Yonge Street from the College Subway Station. The one-way cost to ride the subway, streetcar and buses is CAD$3.25.
CAR RENTALS
If you would like to rent a car for the duration of your time in Toronto, rentals can be arranged in advance online and are available at both airports and Union Station.
SPONSORS
Engineers Without Borders would like to thank our Global xChange 2020 Partners: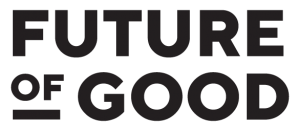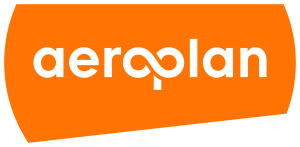 Additional Thank you to: